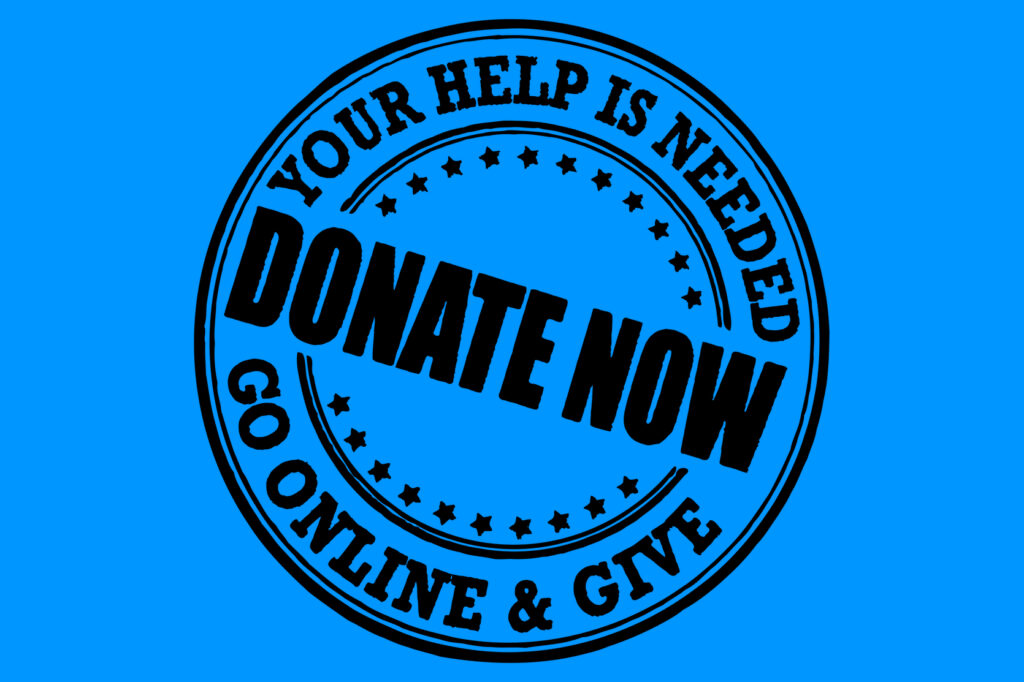 As you know, there's been a major shift in the past several years for churches. It's the shift from simply passing the plate, to offering more options. The people who attend your church live in a world where cash is used less and debit cards can be used in every establishment they go in.
Churches have caught onto the trend and are offering easy ways for their people to give. Online Giving forms and "text-to-give" are more popular than ever because it just makes sense to the people. My church has seen around 40% of our giving come in through digital giving over the past couple years, and it isn't slowing down at all.
But with the current situation we're facing, online giving is more important than ever before.
Here are:
3 REASONS ONLINE GIVING IS SO IMPORTANT RIGHT NOW
1. It allows people to give Anytime from Anywhere
Historically, we've thought of Giving as something that happens on "Church-Day" at the "Church Building". But recently, we're seeing that's not always the best option for people. People want to give whenever and wherever it's most convenient for THEM.
Also, think about tithing: Tithing is meant to be the "FIRST-Fruits" that we return to God through the local church. What if a person gets paid on Monday? What if they get paid every two-weeks? What if they get paid on the 1st and 15th of the month? People who have committed to tithing appreciate the ability to give whenever and wherever fits their needs best.
Here's an example from my church, which shows online giving per "day-of-the-week".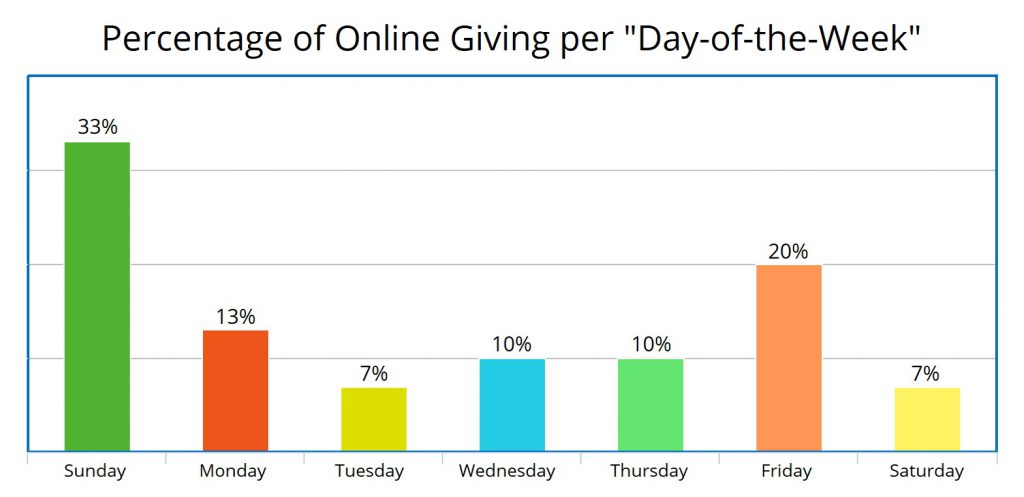 Is that surprising to you? It may look differently at your church, but as you offer more convenient options for people, you'll probably see similar trends where Sunday will still be the biggest percentage, but you'll have contribution activity all through the week.
Make it easy for people, and they'll be more apt to be consistent in giving to your church.
2. It's the safest way people can give to your church
For many years, people were hesitant to give out their debit card number over the phone or even online. But all that has changed. We live in a world where digital giving is the safest way to give.
For the most part, the people who attend your church buy from Amazon and Wal-Mart online, and clearly understand that they are safe in doing so.
Of course, you still want to offer a way people can give with cash and checks, but the safest way to give is digitally. Nowadays, online giving has a MUCH higher percentage of accuracy than cash and checks. There's no human involvement whatsoever. They give, and it's directed straight to your bank. Simple and SAFE.
3. It's COVID-Proof
Probably the biggest reason your church should be offering online giving right now is that it's COVID-proof. I wish I could see the future. I wish I knew how long we'll be up-in-the-air with uncertainty about live church services. I wish I knew when we'd have 100% of our people back in the building, having church like we did back in January. But I don't. None of us know.
The thing about online giving is that it doesn't matter where they people are. Whether they are in the building, or enjoying service from their couch in their pajamas, they can still get their contribution to the church.
COVID-19 has thrown us all for a tail-spin, and some of us have seen giving decrease over the past few months. We talk about some practical things you can to as you lead through COVID in THIS POST. One of the easiest things you can do to improve giving during these crazy times is to offer online giving, and make it clear how people can give.
Bottom line: Online Giving helps your church. It makes it Easy and Convenient for your people to give. For the past several years, we've seen that this is an important thing churches need, but RIGHT NOW, it's more important than ever.
There are lots of platforms you can use for church online giving. If you're a Faith Teams user, it's included in your account at no extra cost. If you haven't activated it yet, click HERE for a step-by-step guide showing you how to get it setup today.
If you're not a Faith Teams user, reach out to your software provider and see if they offer it. If you're not using any software at all, we invite you to take Faith Teams on a test run. It's free to try and includes all the tools you need to manage your church more effectively – all in one single system. AND, there's no hidden costs. You get everything for one low flat-rate cost.