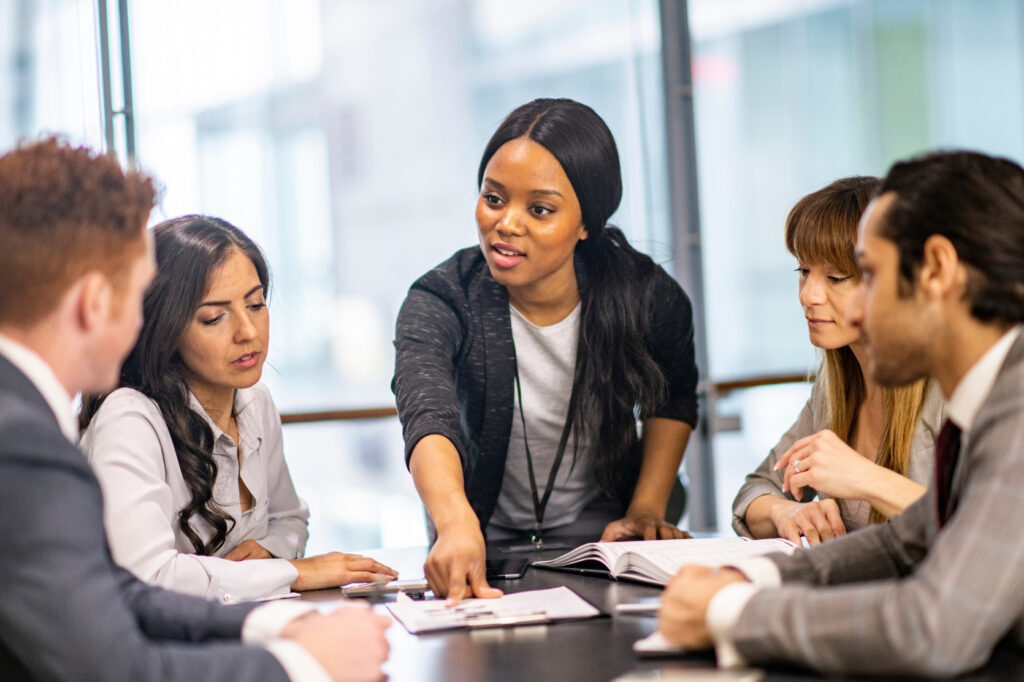 Many churches find themselves in the dreadful place where only a few people are doing the majority of the work. Of course, this leads to burn-out and lots of frustrations along the way. It also keeps the church from growing and reaching the place God wants it to go.
Everything Rises and Falls on Leadership. -John Maxwell
It's tempting to hold onto the reigns and do everything ourselves. And it's difficult to allow others to lead and even fail while they're learning. But, it's critical to the mission and the future of the local church that we build-up leaders and allow them to learn and grow in the trenches. It's also critical to the sanity and health of the Pastor and staff.
Churches were never meant to be led by only a few. Building and empowering teams and team leaders can turn your church from a dead and dwindling organization into a vibrant life-giving community.
Here are 5 Ways you can Build-Up Leaders in your Church:
1. Be an Opportunity-Giving Church
This might sound elementary at first, but if you want to see more people evolve as leaders, there must be places for people to get involved.
One of the most eye-opening activities a Pastor can do is to sit down with legal pad and paper, and write out all the places where people can get involved in your church.
What are the different teams in your church?
Where can people serve?
From newbies to long-time veterans… Where are the opportunities?
Then as you look through these different areas, write down who the leadership is for each team. Who is the "buck-stops-here" leader for each of these areas? Then, who is in the next tier of leaders under them?
This first step might be challenging for some because only a couple people are leading everything. Especially if you're in a start-up church plant, you'll definitely be wearing lots of hats. But it's not supposed to stay that way.
No matter what size your church is, the way forward is to Give Opportunities for people to get involved and lead. And this is an intentional choice by the high-level senior leader(s). It's the choice to set your church up with opportunities for people to get plugged-in, to serve, to contribute and be a part of the team.
What New Teams do you need to add? What Responsibilities can you give away?
2. Expect Excellence, but also Give Grace
For high-level church leaders, there's always a balance between expecting the job to be done right and giving grace when it's not.
The local church is the most important institution on planet Earth, so we want to execute our plans with excellence. In fact, God expects us to be excellent.
But we also understand that part of learning and growing, is failing.
Just this past week at the church I attend, one of the visual slides didn't appear when it was supposed to. And it was important. We use a graphic that says, Text "HOPE" to 662-212-xxxx at the end of the service. We use this as a way people can instantly fill out a digital connect card. (BTW…it's easy to set that up in Faith Teams software. Click here to see it). But when it was time for that slide, it didn't appear. Oh No!
The reason: The person running slides was New. He had only been doing it a few weeks and it was just a mistake. He got it onto the screen within a minute and everything was fine. It actually gave the leader of the media team a great chance to talk with him with some life-giving guidance, and also to show grace in the moment. It was just a mistake.
We expect excellence. We display excellence. We teach excellence. We prepare for excellence. We expect excellence. But things don't always go perfect, and it's in those moments that we remember the heart of our volunteers, and give them grace.
3. Not too soon, but Let Go
As you see leaders emerging through your church, you have to learn to let go of some of the responsibilities. This is one of the most difficult things to do as a senior leader.
Chances are, you've worn a lot of hats, and you've started or designed lots of the things going on in your church. You might even look at some of these things like they are your baby. You started it, nurtured it, grew it, and now it's kind-of hard to give away.
And, of course, you have to be wise when it comes to elevating people, especially if it involves a title of some kind. Don't be in a hurry, but at the same time, don't push back when God is trying to promote somebody.
And honestly, you may be able to do it better than they can. But God is going to send you some great leaders, and He expects them to find a place to use their gifts of leadership in your church. For that to happen, you have to lean away from the need to be in charge of everything and let them run with it.
4. Learn to Coach, rather than Do
This is such an important thing to settle in our minds as church leaders. As mentioned earlier, you are probably a "doer", and that's great. But as God begins to help you identify other leaders who are eager to serve, your role shifts.
As you shift into a Coach, your role is more about celebrating, helping, encouraging, brain-storming, and promoting. It's so tempting to feel the need to tweak every plan, or correct every idea, but try to develop the ability to let them lead the troops.
Sure, there are times your input will be needed, but it isn't always. Sometimes, their idea is just fine the way it is. And there's something incredibly encouraging when their coach just says, "I Like It!"
Obviously, you need to use wisdom because your leaders are at different levels, but as God brings leaders into your church, and they begin to step into roles of ownership and on-going responsibility, you shift into becoming the best Coach, and let them Do.
You lead them, and let them lead their teams.
5. Celebrate your Teams and Leaders, even when it didn't go Perfect
I mentioned the instance of the slide not appearing at the right time. In our staff meeting the next day, our entire staff celebrated the young man who made the little mistake. See…we know his story. We know his family. We know what an awesome thing it is that he is serving, and doing his best.
In the middle of that moment, something cringes inside of us and we're tempted to get upset because an entire sanctuary of people sees that the slide didn't come up at the right time. But, in the grand scheme of things, it's OK. And, there's something huge to be celebrated. We celebrated the fact that a young man is serving the kingdom of God with his whole heart, passionate about what he's doing, even if there's a little glitch sometimes.
Not only did we celebrate him, but we celebrated the Leader of the media team for the great job he's doing in recruiting great young technical thinkers in our church, giving them a chance to get into the trenches, and being ready to step in with a little bit of loving counsel when needed.
Your teams need a high-five of approval when things go well, but maybe more-so when things don't.
---
Building-Up Leaders is ALWAYS the way Forward
It's so tempting to hold onto everything, but control keeps a church from growing.
Leading strong requires us to identify and build-up other leaders, and allow them to do what God gifted them to do.
You can do this!
There are so many more, but these 5 things can help you think through the environment of growth in your church.

Complete ChMS with Text & Email Features built in.
Everything you need to manage your church.
Click Here to start your Free Trial today.
Faith Teams Church Management Software