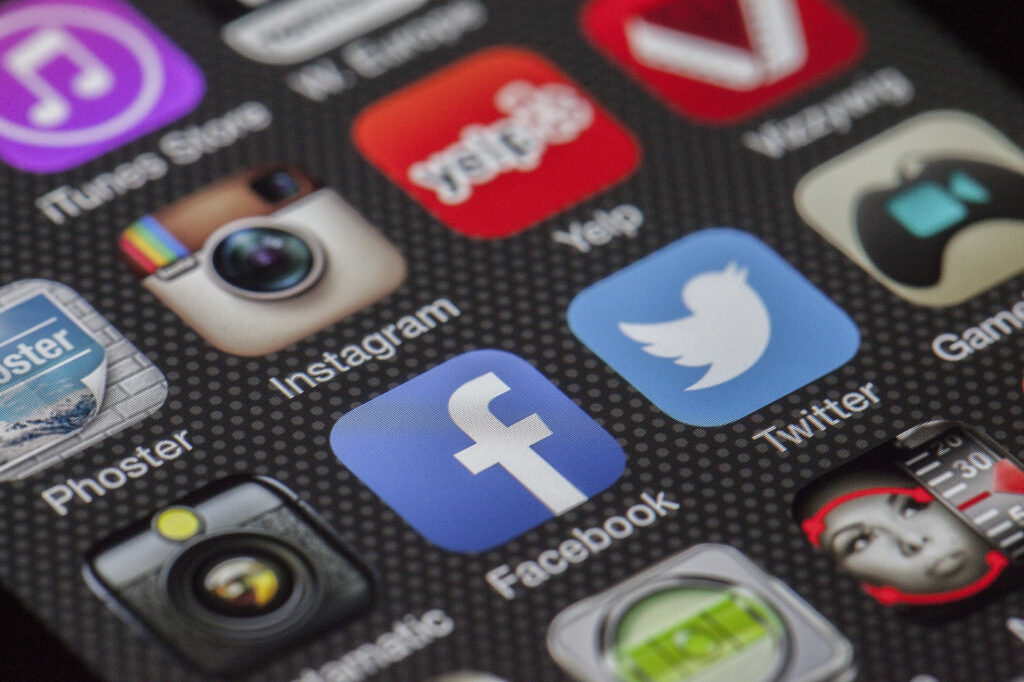 One of the things that COVID-19 has brought is an increased awareness of the NEED for churches to be focused on their "online" presence. It has challenged church leaders everywhere to recognize the reality that their people are engaging online through social media platforms more than ever before. The fact is, that if churches want to be relevant in the lives of their congregation and community, they MUST do well when it comes to social media.
This is outside the comfort-zone for many Pastors and church leaders. Historically, we've been tuned to put all our efforts into the "Weekend Services" (which is still mega-important), and measure our effectiveness based on how those services go. But now, more than ever, we have to be open to leading our people with the most effective tools and methods we can. With "stay-at-home" orders and limitations on how many people can gather publicly, our people have more screen-time than ever before, but this is where we turn an obstacle into an opportunity. We have the tools at our fingertips to reach them, but only if we are open to change and willing to be intentional with our efforts.
Whether you're already in the social media game, or if you're just getting started, here's a…
SIMPLE GAME-PLAN FOR YOUR CHURCH SOCIAL MEDIA
1. Have a Clear Purpose
As with anything we do, doing it "randomly" will quickly lead to frustration and ineffectiveness. So the first step is to decide on the clear purposes and goals for doing social media. This will keep you from simply posting random thoughts and help you lead your people effectively. Some examples might include:
To keep everybody informed of church activities
To provide encouragement for the congregation
To show the community what we are actively doing as a church
2. Create a Social Media Calendar
Once you've decided on the clear goals for your social media plan, the next thing is to create a weekly plan. The most effective churches create a calendar to post certain things at certain times each week. Here are some examples of what that might look like:
Monday: Picture with a Quote from the Weekend Service
Wednesday: Encouragement from a Pastor
Friday: A picture of a recent outreach, celebrating the opportunity to impact the community
Saturday: A post expressing excitement for the upcoming Sunday, and inviting people to be a part of the service
You can get ideas from other churches, but your church social media calendar will be unique. Don't over-complicate the process, but don't move too quickly either. Creating a well-though-out calendar will help you so much as you tackle this ministry. It will provide the consistency needed to make this a success.
3. Get a Committed Person
Now that you have the clear goals and you've created a calendar, you need a committed person. Pray about the best person to manage this ministry. Of course, if you have talented media people, they would be an obvious consideration. You may even have a team of people who are involved, but ultimately you need one single person who will make sure posts get made at the right times each week.
For example, at my church, we have people who take pictures on Sundays and upload their pics into a shared storage account. We have a person who is responsible for picking a great picture of the preacher from Sunday, and overlaying one of their big points. But we have one person who is totally responsible for making sure things get done and posted on the correct day.
Social media is here to stay, and whether we like it or not, the people in our congregations are on their phones more than ever. Our job as church leaders is to lead our people as effectively as possible.
Creating a strategy around your church social media is one of the most effective things we can do right now. Don't be afraid or "too proud" to reach out to other churches who are already doing a better job with social media, and ask for their input.
Keep it simple.
Plan it well.
Make it excellent.
Good Luck as you dive into this. We believe in you as a leader, and pray for you as you lead through one of the most interesting and difficult time of our generation.
You can do this.