Creating your Subdomain is an important step.
Once your subdomain is created, it will be used in your Faith Teams account to create Branded URLs for your Forms and your Giving Form.
Examples:
subdomain.faithteams.com/give
subdomain.faithteams.com/connect
You get to pick your subdomain. What should you pick?
Choose something Relevant
Choose something Short and Concise (the shorter the URL, the better)
Here are some samples to get you thinking…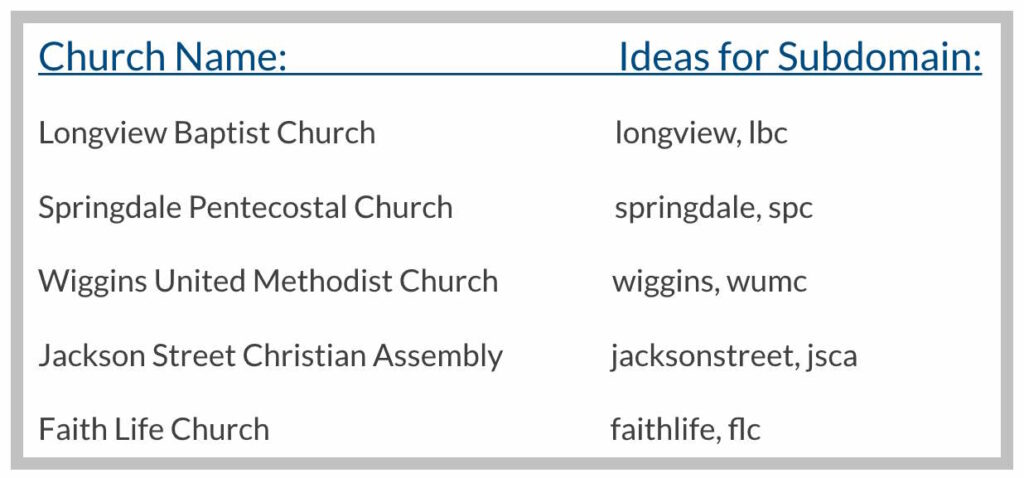 Here are the Steps to Setting up your Subdomain:
Step 1:
From the Menu, click "Admin", then click "Your Church Profile".
On the right side of the screen, click "Create Subdomain"

Step 2:
Input your desired subdomain

NOTE: Subdomains must be all lowercase, with no spaces or special characters except letters, numbers, hyphens, and underscore

Click "Check Availability"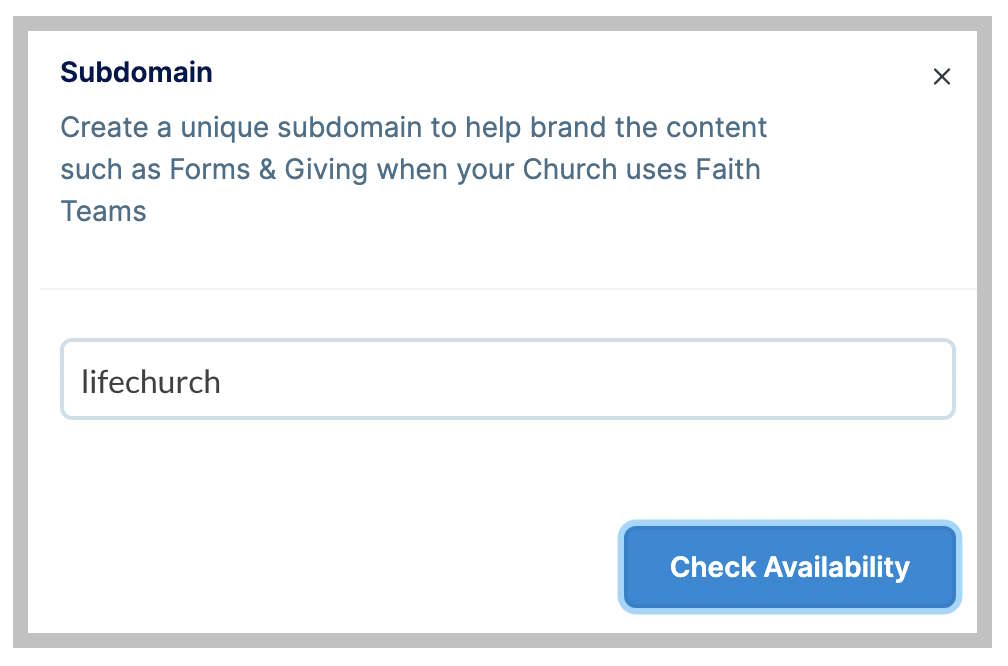 Step 3:
If the subdomain you tried is available, click "Save".
If not, Try something different until you find one that is available, then click "Save".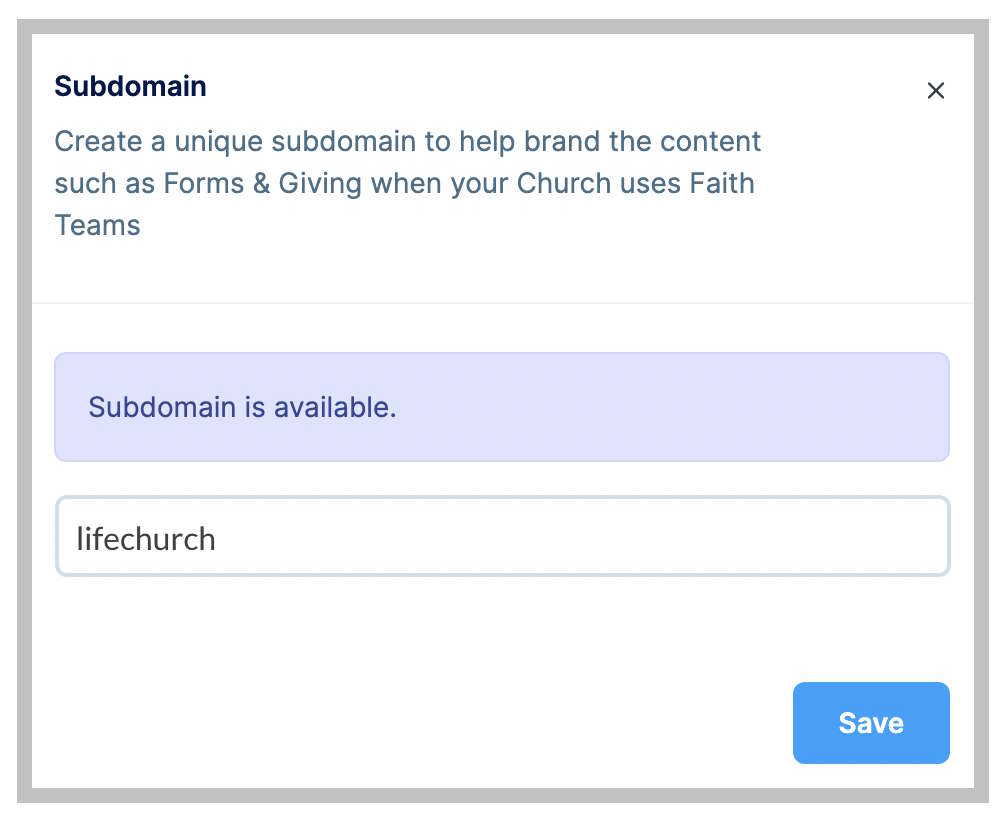 Step 4:
Once you confirm your subdomain, you should see it in "Your Church Profile" and it will be used in your Branded URLs.