Getting Your Free Phone Number for Texting through Faith Teams
Get your Free Phone Number, which will be connected to your Faith Teams account, and used for sending/receiving text messages through your account.
NOTE: Our goal is to provide you with the best product and service. Especially when it comes to communications, it's so important that your messages actually get delivered and received by your church members and guests. By following the steps below, you can choose a 10-digit toll-free phone number, which will be connected to your account (free of charge). This is the number that will be used to send and receive text messages sent through your Faith Teams account, including texting keywords to access forms. Because of recent restrictions from all the major phone carriers, we do not offer local 10-digit phone numbers. These recent restrictions made local phone numbers expensive and undependable for sending mass texts.
Once you choose your Faith Teams Phone Number, you will be prompted to REGISTER your phone number. Your phone number will not be usable until you complete this registration process.
WHY? You are signing up to be able to send mass text messages. Phone Carriers want to know that someone is being Responsible for this kind of service. This Registration Process validates you as a responsible party, trustworthy to send mass texts. Once you complete this process, your phone number will go through a process to be approved, and you will be able to send and receive text messages.
Follow These Steps to Choose Your Phone Number:
Step 1:
Click "Admin" in the menu.
Click "Your Church Profile".
On the right side of the screen, click "Select Phone Number".

Step 2:
Choose the Prefix you like best from the dropdown. (888, 877, etc.)
Choose the Phone Number you like best from the list.
Click "Select".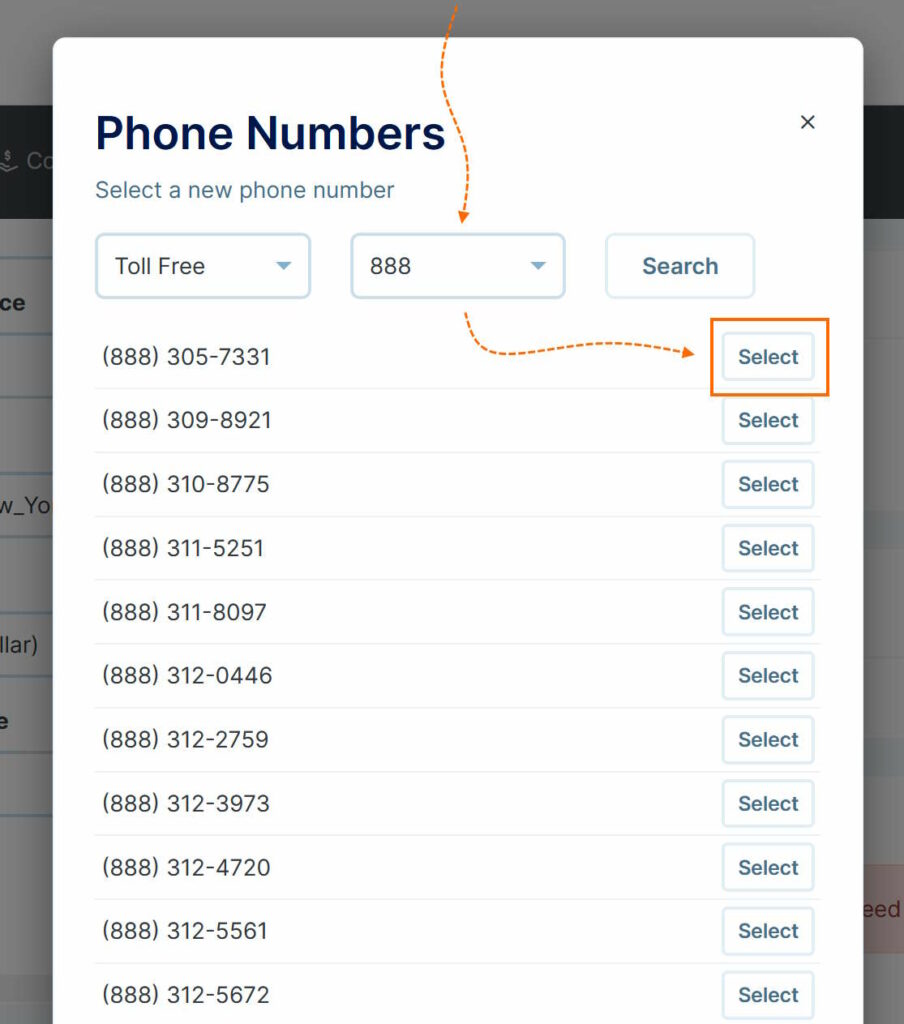 Step 3:
Click "Confirm" in the pop-up window to confirm that you want this phone number.