You can Invite USERS to your Faith Teams account, and set their Permissions so they only see what they should.
Here's the process for inviting users:
From the menu, click "Admin"
"Users & Access"
Click the Blue + Button.
Find the Person you want to Invite to be a User in your Faith Teams account.
Click their Name, then click "Next".
From the pop-up window, use the buttons to choose what level of access they should have in the different areas of your Faith Teams account.
Click "Invite User".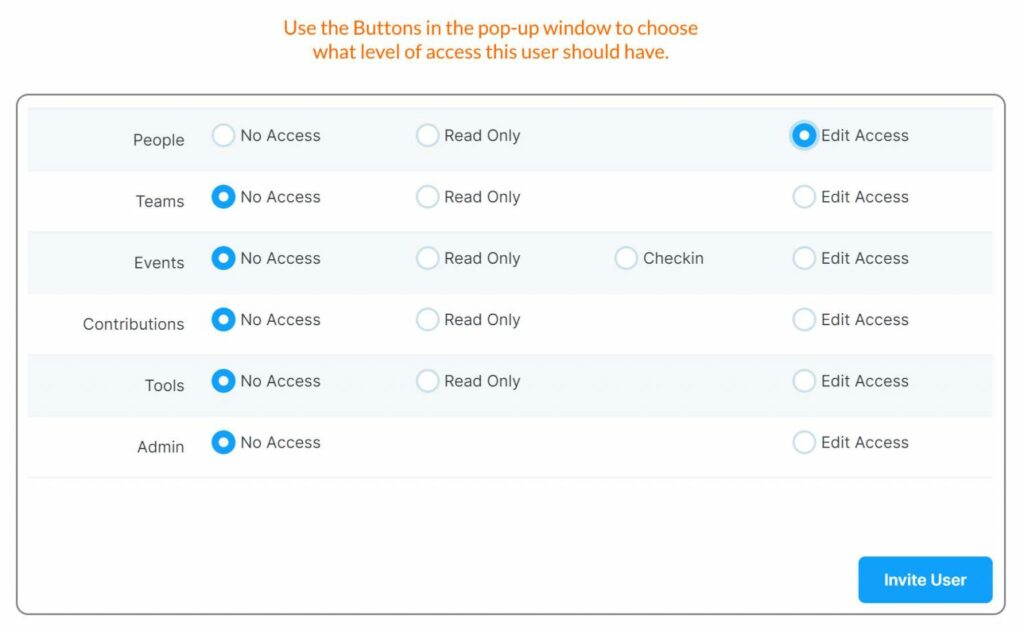 What Happens Next?
When you Invite a person to be a User, they will receive an email with a clickable link where they can create their own login information. When they login, they will only be able to access whatever you have given them permission to.
Editing Users:
If you are an ADMIN in your account, you can click "Actions" beside any User in your account to:
Edit their Access and Permissions
Change their Password
Remove them as a User