Schedule Volunteers to Serve
Schedule Volunteers to serve, and automatically send Requests and Reminders.
From the menu, click "Events", then click "Schedule Volunteer Teams".
First Steps:
Choose the MONTH you are scheduling for.
Choose the EVENT Series you are scheduling for.
Choose the TEAM you are scheduling.
After you do these three things, if this is your first time scheduling this team, you will need to click the icon on the left middle of the screen to set how many of each type of volunteer you need to schedule for this event.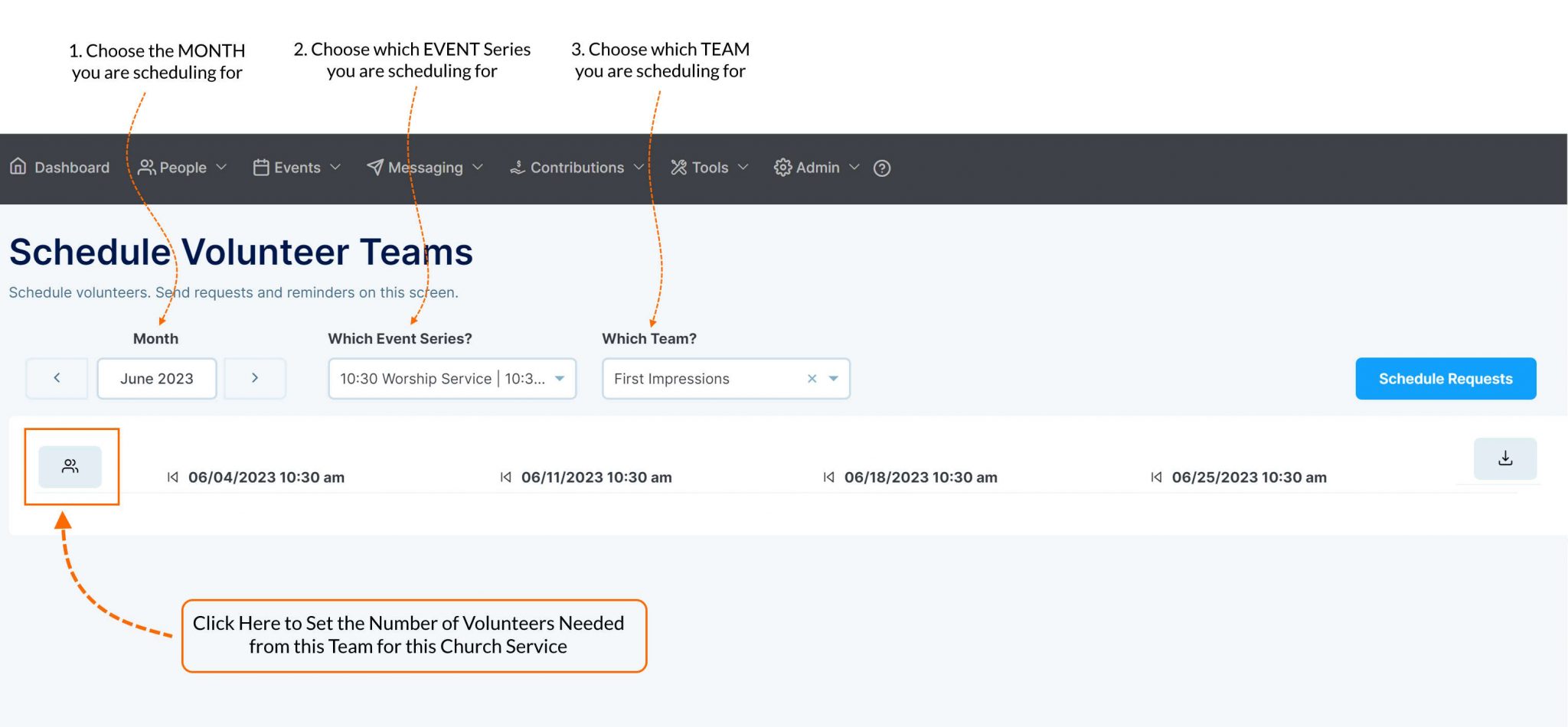 Setting the Number of Volunteers Needed:
Click the Icon on the Left Middle of the screen to set the number of volunteers needed for this event
Use the + and – buttons to set how many of each role you want to schedule.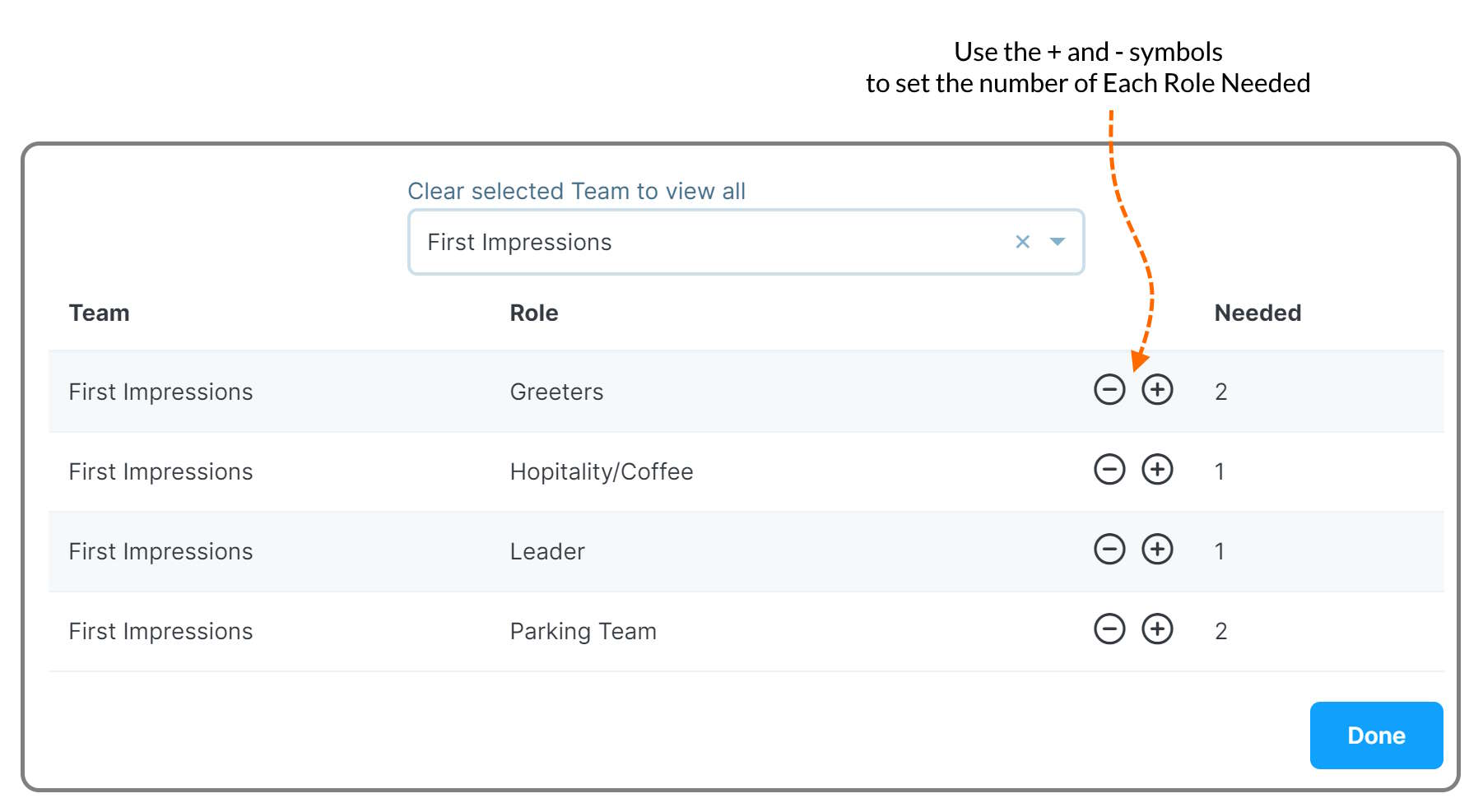 Pick the Team Members you want to Request:
Once you've done the steps above, you will see your Grid for Scheduling.
Click the "Person" icon in any of the available spots.
Choose the Team Member you want to schedule from the pop-up window.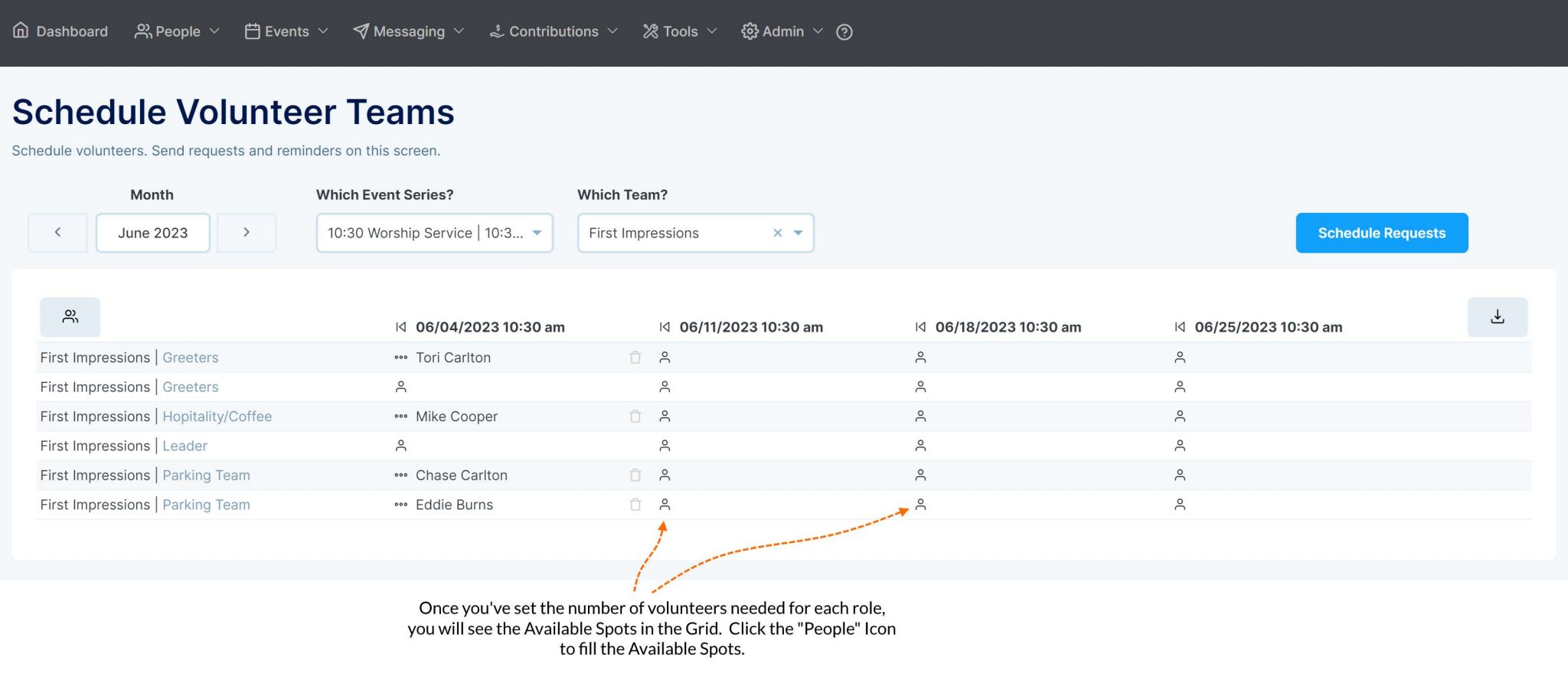 Send Requests & Schedule Automated Reminders:
Once you've picked the People you want to request, it's time to send requests:
Click "Schedule Requests"
Choose when you want "Requests" to be sent.
Check the checkbox and choose when you want a Reminder to be sent.
Click "Save".
NOTE: People in the "Leader" Role for this team will receive notifications when people Accept or Decline the invitation to serve.