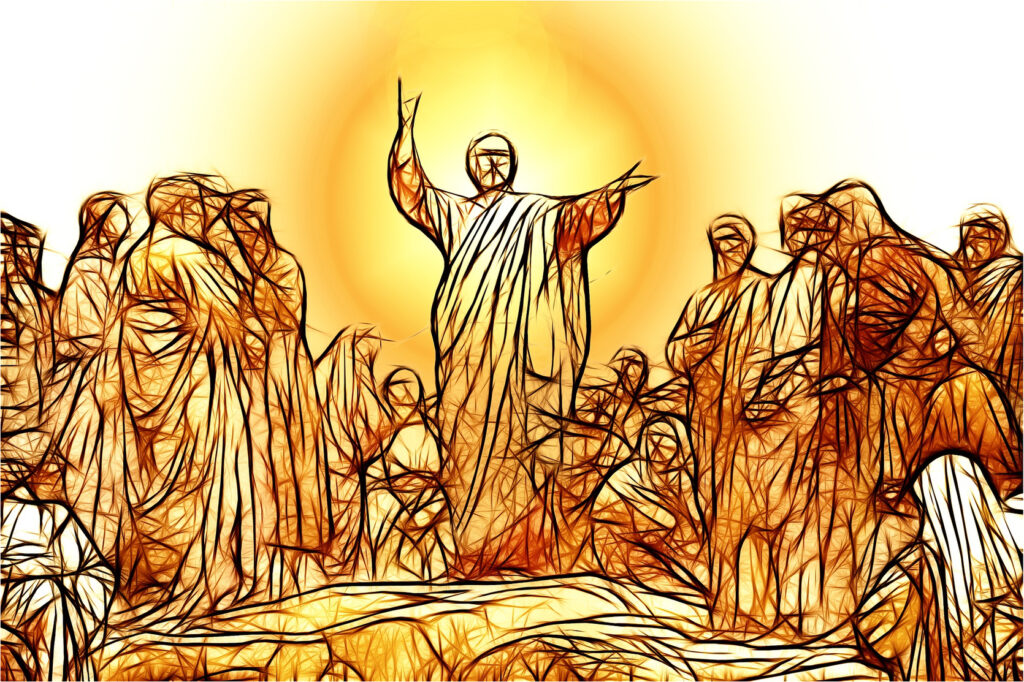 To say the least, this is one of the most interesting and challenging seasons our generation has ever seen. The church has certainly been impacted, and the restrictions from the impact of the coronavirus have forced us as church leaders to re-think how we do so many things.
One thing is certain: God has not changed. He's still all-powerful. He's still in control. And He still wants local churches to influence their communities. In fact, I would argue that there's no better opportunity for the church to shine than right now, when there's so much negativity and suffering.
At the time of writing this article, the United States has been under restrictions that have kept most of us at home, and most of our churches haven't been meeting in-person for a few weeks now. States are beginning to roll-back some of those restrictions and many of us are wondering what the next chapter is going to look like as we navigate the challenge of re-opening our "in-person" church activities.
Personally, I can't wait! I LOVE meeting with my church family with lots of hugs and high-fives.
But I believe this is what God would want us to commit to… that no matter whether we're meeting in person or not, we're STILL the church. We are STILL His physical representation in our towns. And while we'd MUCH rather have our buildings open, we can STILL make a difference and take care of our congregations during this season.
THAT'S our call.
Not to Pastor a Building, but to Pastor PEOPLE.
We don't LEAD only when our building is open, then take off if it's closed.
We are Church Leaders.
We lead PEOPLE.
Through good times and through bad times.
When they're thriving and when they're struggling.
When resources are plentiful and also when they're thin.
When we're meeting in person and even when we're not.
We are Church Leaders.
We Lead PEOPLE.
With that in mind, here are:
3 C'S CHURCHES NEED FROM THEIR LEADERS RIGHT NOW
1. CARE
This one is simple, but so critical.
The people in your congregation and in your community are still living their lives daily.
They're still experiencing difficulties.
They're still dealing with their jobs.
They're still having marriage problems.
They're still getting opportunities & trying to make decisions.
They're still dealing with sickness and normal health problems.
They're still trying to raise their kids.
They're still planning for weddings.
Just because we don't see them face-to-face doesn't mean their lives are on pause.
And while there is so much attention toward doing our online services with excellence (which we should do), the thing that matters most to your congregation is that you continue to CARE for them.
Maybe we can't take people out to a restaurant right now, but we can still make the phone call.
Maybe we can't sit down with them inside their homes, but we can still write a card.
CARE isn't locked down to a single method; it can be shown in so many ways. And the goal during this time, where we are limited in our human interaction, is that we don't lose the element of care. Ministry is all about CARE.
Out-of-sight doesn't mean out-of-mind.
Keep the people on your mind.
Remember the "life-events" they're going through and don't let them travel alone.
We tend to depend on the few minutes we see them on Sundays to let them know that we're praying for them, or to ask them about their daughter who is getting married. But during these times, when we aren't seeing them on Sunday, we STILL need to let them know that we CARE.
2. CONTINUED EFFORTS
One of the things that your congregation and community needs to see is that even though we aren't meeting in person, we're STILL continuing to push forward.
God doesn't want this to be a season where we take it easy and slack off, and neither do your people.
This is a season where we can be a visual display that the church is alive and active, no matter what the circumstances are, so we have to continue to work hard every week.
There's a lot that could be said on this topic, but let me touch on two areas where we can focus our Continued Efforts right now.
Working ON Things
The normal rhythm of a church is week-after-week of church services and work. But right now, we have the opportunity to take a step back and get a fresh look at some things we've been wanting to tweak and adjust.
Maybe your team structure.
Maybe the location of your kid's ministries.
Maybe the way you do kid's check-in.
Maybe new signage in the parking lot.
Maybe a fresh coat of paint in a couple rooms.
Maybe finally develop that security team and get them trained.
This is a GREAT time to work ON some things.
Reach Out
With so much negativity and conversation about what we CAN'T do, we have to look for things that we CAN do. Reaching out and loving on people is such a KEY for churches right now, and the world is watching.
People are hurting, but we can be a shining light.
People are hearing a constant feed of how the world is falling apart, but we can show them love.
This can include little things and big things.
From starting a food pantry and giving food away to your community, to delivering a meal to a family.
At our church, this past weekend, our food pantry morphed into a mobile food pantry where people could drive up, and with essentially no human contact at all, they could get a box of food. We were able to give away over 30,000 pounds of food to our community!
But it doesn't have to be something "huge".
Equally as important, we took a care basket to a family who doesn't even attend our church, when we heard about them losing one of their parents.
This week, we went around to 10 churches in our area (not even the same denomination) and met their Pastors in the parking lot to pray over their churches.
It doesn't have to be some "breaking news" huge thing. It's just about reaching out and showing the love of Christ.
This season is actually a great opportunity to show that your church is more than a Sunday meeting. People want to be a part of a church that is doing more than Sunday Services. The church was invented to Make a DIFFERENCE, and right now, we have tons of chances to do that.
What can you Work ON right now?
What should you be tweaking right now?
How can you Reach OUT within your community right now?
3. COMMUNICATION
Communication is always such an important piece of leadership and community, but probably now more than ever.
Right now, your congregation and community need to KNOW that you and your team are still actively pushing forward and that you care about what's going on in their lives.
Here are a few basic ideas:
Stay in contact with your church board, group leaders and team leaders
Keep them in the loop about any changes & improvements that are taking place at the church

Here's a quick example: At our church, we setup a FB Group for our Staff, Coaches, Team Leads. We post in there a couple times each week letting them know what is happening, answering questions and keeping them in-the-know. Very easy and effective.

Let people know you and your team are thinking about them
Send cards or letters to donors who have been faithful through this season
Use pictures and video to show the people what the church is doing right now
Use Zoom or small in-person meetings with your team leaders to talk about changes and get their input on improvements for their teams.
Use social media to send out updates about what's going on at the church.
Use social media to spread the word about any new information about how your church will re-open.
Communication is KEY. If it feels like you are communicating too much, you're probably communicating just enough.
Don't let your people be out-of-the-loop. Use every means possible to make sure they know that the church isn't sitting still, but it's moving forward and continuing to make strong efforts to make a difference.
The coronavirus has had devastating impact on our country, but the church is alive and well. Take this season as an opportunity to show your people how much you genuinely care. Take this season to step back and work ON the things that can improve. Take this season to use every tool possible to communicate with your people, letting them see that your church is moving forward.
We believe in you, and we're praying for you.
You're a Church Leader.
God's with you!